—
Special weather statements are widespread across BC's South Coast, and this time not for the rain, but rather for a stretch of hot weather — the first of the summer for the region. Saturday you'll notice the warmer temperatures, but Sunday is the first day temperatures spill into the lower 30s across inland sections. However, the forthcoming warmth may have complications for the ongoing flood threat as freezing levels rise throughout this event, leading to an increase in snowmelt and snowpack instability. For more details, read on.
---
RELATED: Delay in snowpack melt leads to growing flood fears in BC
---
THIS WEEKEND: SOUTH COAST SEES ITS FIRST TASTE OF SUMMER AS TEMPERATURES CLIMB
An offshore flow will allow temperatures to reach the mid-to-upper 20s along the South Coast, possibly reaching the 30-degree mark for downtown Vancouver, and into at least the low-to-mid-30s for some inland locations, including the Fraser and the Okanogan valleys.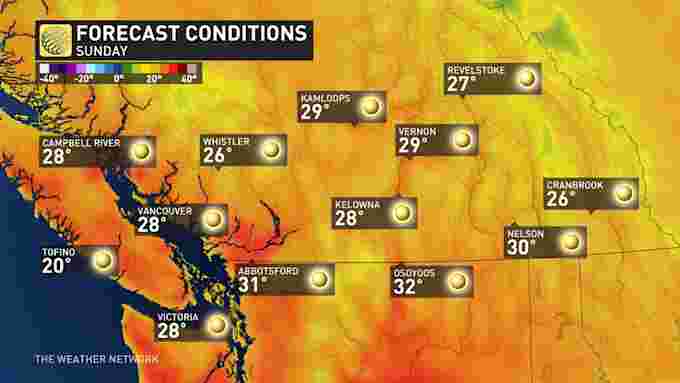 ---
READ MORE: Make the sun work for YOU with these solar powered gadgets
---
Be forewarned, though, as the incoming heat could have some negative ramifications for the ongoing flood threat in the province.
The sudden uptick in temperatures could accelerate the snowmelt, which has been delayed, potentially leading to flooding in parts of the province, similar to what Kelowna saw this month. Numerous flood watches and high streamflow advisories are in place.
Temperatures will remain warm through early next week, but keep it mind, that this heat is nothing like the heat dome of 2021.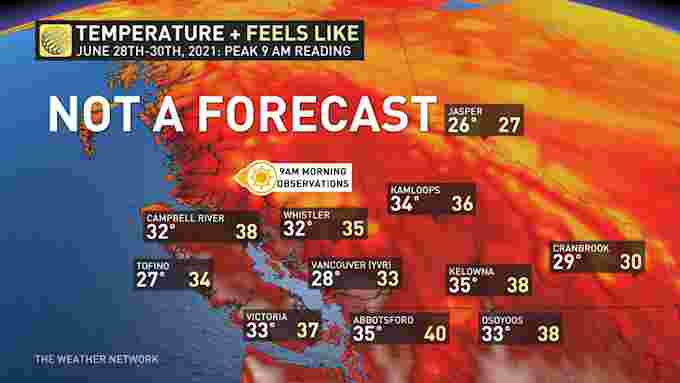 ---
SEE ALSO: The best sunscreens for daily use this season
---
In fact, morning temperatures last June were significantly warmer and more humid than our forecast highs next week across the province.
As of now, Sunday and Monday are a tossup in terms of the warmest day of this heat event, before more of an onshore flow develops by Tuesday, June 28.
With the elevated temperatures comes the risk of heat related illnesses as well. While finding relief in local bodies of water will be tempting, they do still remain cool for this time of year and may pose a risk of hypothermia with prolonged exposure.
WATCH BELOW: A CLOSER LOOK AT THE POTENTIAL FLOOD RISK
Stay tuned to The Weather Network for the latest forecast updates for BC
.